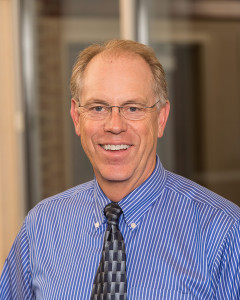 Dr. Christian has been in private practice for eighteen years. He has been the staff optometrist at the Mountain Eye Institute since January of 2002 providing all pre and post-op care for our Lasik patients. Prior to that time he was the Clinic Director of the Cedar Eye Center, a branch office of the Dixie Eye Center, for six years. He was recruited to come to Cedar City while working as the Chief of Contact Lens Services at the California Eye Institute in Fresno, California.
Dr. Christian is a native of southern Idaho and completed undergraduate studies at Ricks College in Rexburg, Idaho as well as Brigham Young University in Provo, Utah. He graduated Cum Laude from the Southern California College of Optometry with a bachelor's degree in visual science, and later received his optometric doctoral degree from the same institution. He has lectured on the topic of pediatric contact lens fitting, and he has published research on the topic of dynamic visual acuity.
Dr. Christian and his wife Vicki are the proud parents of six children. He enjoys spending time with his family, especially in the outdoors of southern Utah.